on Tue Apr 02, 2013 10:01 am
Golden Riviera Casino has two new game titles to be released in April 2013.

Golden Riviera Casino Golden Riviera Casino is buzzing with excitement this past month and there's still more to come. The casino launched its brand new site, design and offer in March and has had players enjoying a whole new, more polished and stylish gaming environment. Along with all the excitement surrounding Golden Riviera's makeover, the casino is gearing up for a new game release as well. On the 3 rd April 2013, the casino will add two new titles to its great games collection. These games are Piggy Fortune and European Blackjack Redeal.

Piggy Fortunes : This is an exciting new slot game that is based on the legendary Three Little Pigs. There are 25 Pay lines, Free Spins and a Multiplier that is triggered when the Big Bad Wolf blows one of the Little Pig's houses down. There are various types of Wild Wins awarded to players depending on which House was blown away. Apart from the great bonuses, players enjoy the storytale graphics that make this themed slot all the more enchanting.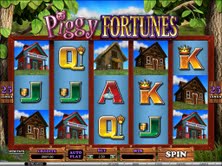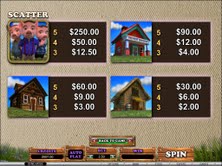 European Blackjack Redeal : This game gives players the opportunity to play a table game that is similar to European Blackjack, but with an exciting "Redeal" option that takes the traditional game of Blackjack to new heights. Itisaimed at the more serious player who is looking for a little variance, but without having to learn new game rules. In this fantastic new table game, players get to experience what it's like to be in the winning seat all the time – players get to Redeal up to five times when paying a minimal fee, but then there is also the option of Redealing the Dealer's Hand without having to pay anything extra. The general rules of Blackjack apply so players who already know how to play Blackjack can get started immediately. For those players who are curious and would like to play, but who have never played before – simply read a beginners guide to the game of Blackjack and familiarize yourself with the rules.




"We're really excited about these news games," said Golden Riviera Casino Manager, Max Stern. Stern says the brand is constantly pushing the envelope in their themed games offerings, providing players a top-tier experience with fluid gameplay.




Permissions in this forum:
You
cannot
reply to topics in this forum