on Fri Jul 29, 2011 2:01 pm
Get €/£5 absolutely free. No deposit required +
100% bonus up to €/£200

Sudoku Panda :



Game Overview : Sudoku Panda is a scratch game made up of 9 pay lines and inspired by the classical Sudoku game with a scratch twist in it, as we successfully created in the past with memory game, domino etc.
The game takes place in a pastoral Japanese atmosphere where the attention is drawn to a Panda that interacts with the game's result.

Each game row consists of a scratch area that reveals the missing number of the Sudoku series and another scratch area that reveals the prize.
In order to win the player has to reveal the correct number in each row according to the classic Sudoku rules, meaning that it will have to complete a series of 1-9. Finding a Panda Paw will automatically win you double the row prize! So what are you waiting for? A jackpot of up to £200,000 awaits you!

Promotion : 40% Cashback on any losses from Sudoku Panda between August 4th and 5th, up to the total of deposits made. (7am -7am GMT). Min deposits: 25/50.


Super Bugs :



Game Overview : Super Bugs is a cut and simple racing game where all the runners are… bugs! The purpose of the multi game is to select 1-3 bugs and start the race. Once the race has begun, the bugs will start moving towards the finish line. If any of the bugs reach it before the hourglass runs out, a prize is won.

Ready, Set, Go! The bugs are lined up and ready for the race. All you need to do is select any or all of them. If the bugs selected reach the finish line before the time runs out you can win a prize of up to £200,000!

Promotion : 30% on first two deposits of the day


Roulette Royal :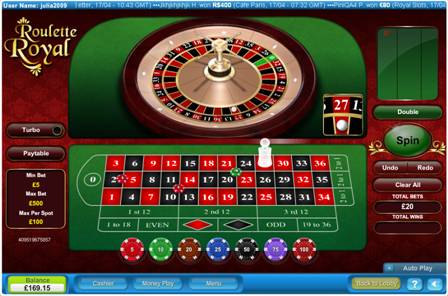 Game Overview : The Roulette Royal game is based on the successful 'Roulette Lounge' game launched several months ago, with higher betting limits that the player can choose from. There are 3 different tables in this game:

Standard: £0.5 - £300
High Rollers: £1 - £400
VIP: £5 - £500

Game Description : Enjoyed 'Roulette Lounge'? step up to the next level with a new game offering a selection of 3 exclusive tables offering higher betting options. Select your table, place your bets on the table, spin the wheel and feel the excitement of 'Roulette Royal'.


Spiderman Hero :



Game Overview : Spider-Man HERO Scratch Card ! In this game you need to find 3 matching icons or the WILD icon in order to win a prize of up to £200,000. A special feature presented for the first time in this game is a unique Gamble feature that gives players a chance to double their winnings.
Try to double your winnings in a new and exciting new Gamble feature.








Permissions in this forum:
You
cannot
reply to topics in this forum